Jaco and Alexa Gerbrands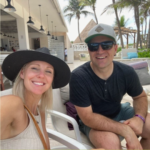 Yolanda took care of the small and big details, thinking about things we didn't know about and making the planning process more enjoyable. The most valuable part about working with Yolanda is the communication and the ability to connect when needed, to answer questions.
Sharon & Gary Lane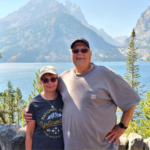 I didn't have to do the planning. I don't have the time or knowledge to plan such a wonderful trip. Yolanda really dialed into what we like to do and then made it happen! Everything was great. The upgrade from a hotel room to a townhouse was excellent. I loved the Yellowstone tour and the Grand Teton tour. Spring Creek Ranch was the best place to stay. It was most helpful when you made dinner reservations and checked us in on our flights. I have and will continue to highly recommend you and Savored Moments Travel!
Kayla and Craig Stuber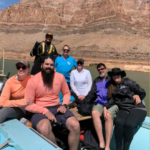 The biggest benefit was not having to deal with planning flights and having a direct connection to activities we were interested in doing. We enjoyed rafting on the Colorado river the most. It was most valuable to have easy access to get in contact with you if we had any questions or concerns.
Justin Faircloth and Lauren Gioscio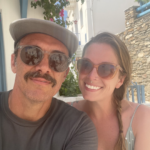 Yolanda was a star throughout our European vacation. She handled everything comprehensively and professionally–flights, accommodations, vehicles, Covid protocols, and tours. We absolutely could not have done it without her. She gets our highest possible recommendation!
Meredith and Lily Perez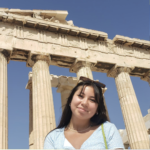 Working with Savored Moments Travel to plan my daughter's graduation trip was a wonderful experience.  She took our wants/ideas and turned them into a fabulous trip!  She made the planning process stress free and thought of all the details.  We wanted a memorable trip and she delivered exactly that!  I can't wait to get another trip in the works!
Heather Reaves and Wade Colvard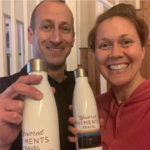 Using Yolanda as our travel advisor took so much stress off my plate to do and know everything related to the trip. I was able to enjoy the trip so much more because all the details had already been sorted out without requiring me to do it. There is so much value and joy packed into the whole process when I work with Yolanda! I really enjoy meeting with her a few days before we travel to get our travel packet and go over the details. This experience truly shows me everything I didn't have to do and Yolanda is always so much more thoughtful than I would have been. The most memorable part of our trip is the Jeep rental you found so we could do off-roading to the St Croix tide pools! We got so many great pictures, enjoyed a unique and fun activity, and got to relax in paradise. We will NEVER forget that experience!